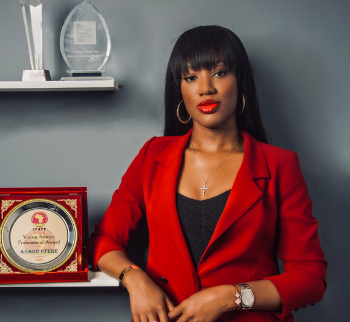 Adaku Ufere
Independent Audit Committe
Adaku Ufere is an international energy lawyer and business consultant, with over a decade's experience leading multicultural and multilingual teams in the structuring, negotiation and implementation of billion-dollar oil & gas, power, gender, mining, infrastructure and energy policy projects; in Africa.
She is currently the Deputy Chief of Party of the West Africa Energy Program in Accra, Ghana. A USAID and Power Africa coordinated initiative helping West Africa expand supply of and access to affordable and grid-connected electricity services; through technical assistance, capacity building and transaction support.
Prior to this, she founded an Energy, Gender & Infrastructure consulting firm, providing business strategy and operational support to clients throughout West Africa. Her previous professional experience includes Head of the Energy Practice of Centurion Law Group in Equatorial Guinea, and with General Electric as Legal Counsel GE Oil & Gas in Nigeria.
She sits on the Board of JBW Limited, an energy and tech solutions company and is a Legal Advisor to Stand to End Rape Initiative, a youth-led non-profit that provides legal, financial and rehabilitation services to victims of gender-based violence. She is also a Member of the Ghana National Committee of The International Lawyers for Africa (ILFA) which provides secondment opportunities in international law firms for African lawyers, and an Accredited Mentor with the Women in International Affairs Network.
Adaku has been named one of the 40 Under 40 Leading Lawyers in Nigeria 2016, Attorney of the Year at the African Legal Awards 2017, Young African Professional of the Year 2018, a Fellow of the Institute of Energy Security, Ghana, a Mandela Washington Fellow 2018, a YALI Young Woman in African Power 2018, one of the Ten Most Influential Nigerians in the Corporate Sector 2018, a Nominee for the Career Woman of the Year 2018, an Obama Foundation Leader for Africa 2019, one of Nigeria's 100 Most Inspiring Women in 2019 for and is an Atlantic Dialogues Emerging Leader for 2019.