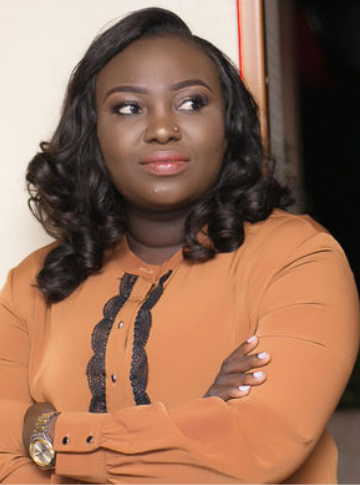 Bukonla Adebakin
Senior Advisor
Bukonla Adebakin is a graduate of Science and Technology Education from the University of Lagos and Project Cycle Management from the NGO School of Management, Geneva, Switzerland.
She currently serves as the Senior Advisor of the Future Project where she manages various programs and initiatives of the organization which include but are not limited to The Future Awards Africa (Africa's foremost award event for changemakers with foot print in over 12 African countries), Aiki (a flagship initiative in collaboration with Microsoft aimed at improving the chances of youths getting employed within Nigeria through series of physical and virtual training, mentorship and skill acquisition sessions), Intern for Jobs ( a new initiative by The Future Project to place 100,000 young Africans into internship programs across Africa) and MHub (Africa's foremost Media Hub founded to foster the development of young entrepreneurs in the Media sector).
Bukonla Adebakin is a seasoned administrator with extensive experience in project management, research and data analysis and social media for enterprise strategy and execution. Her ability to build relationships across disciplines, work as part of a team as well as execute and deliver within tight timelines and in complex environments makes her an exceptional team leader and player.
She is passionate about travelling, reading and creating social impact.