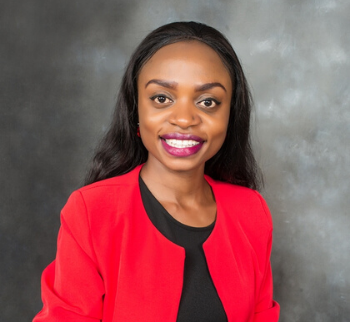 Daisy Wanzala
Independent Audit Committee Africa
Daisy Wanzala is an innovative, creative and strategic thought leader who is passionate about innovative solutions, social business models and public-private partnerships for social impact and improved livelihoods through data-driven communications and collaborative strategies.
Daisy currently serves as an Account Manager at Edelman Kenya and has worked with an array of clients in the technology, reputation, legal, NGOt, energy and finance sectors
Prior to this, Daisy runs her own communications consultancy and was the second runners up from BLAZE Be Your Own Boss by Safaricom season 2 and BLAZE ambassador in 2018.
Through this, she has gained a wealth of expertise across media relations and training, strategy development, stakeholder relations, brand positioning, reputation management and thought leadership development.
She recently got to play an advisory role to Forbes Africa Penresa Report on Kenya https://www.forbesafrica.com/author/penresa/ and has written for Genevieve Magazine Nigeria and Sahara Hub by the Sahara Foundation Nigeria. She also serves as the Programs Coordinator at Lets Stop AIDS, Canada; a volunteer position she took in order to end the AIDS epidemic globally.
Daisy has a BA in International Relations from United States International University – Africa and is passionate about building trust in communications.