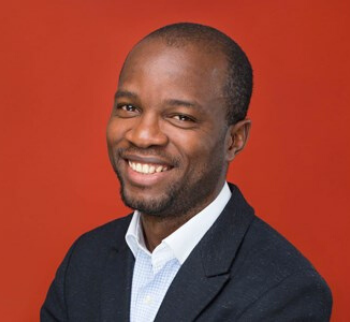 Mac-Ikemenjima Dabesaki
Independent Audit Committee
Dabesaki Mac-Ikemenjima works in West Africa from the foundation's Lagos office as part of the Youth Opportunity and Learning team. Dabesaki leads Ford's efforts in supporting the development of successful models for the path from education to employment for youth and in supporting multisectorial advocacy for enabling policies and systems, work-based learning opportunities for youth in industry, and advocacy for increased government expenditure on youth development.
Prior to joining Ford in 2016, Dabesaki worked as a consultant, formulating policies, strategies, and action plans, as well as implementing and monitoring evaluation programs in youth development for such organizations as the United Nations Population Fund, UNESCO, the Commonwealth Secretariat, the African Union, and the Federal Ministry of Youth Development in Nigeria. He also served as executive director of Development Partnership International in Nigeria.
Dabesaki has a PhD in international development and a master's degree in development studies from the University of East Anglia, and a bachelor of education in educational psychology from the Rivers State College of Education.