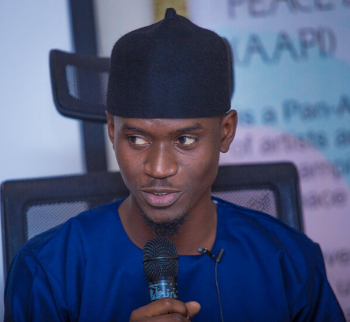 Marr Nyang
Independent Audit Committee Africa
Marr Nyang is an Anti-Corruption and Good Governance Activist who founded Gambia Participates; a Civil Society Organization that works around strengthening good governance and corruption reduction through government and community engagement. Marr also work as a Budget and Governance Research Expert with multiple international organizations.
In 2016 ahead of the Presidential elections, Marr resigned from an esteem law firm in The Gambia to embark on a grass root voter education and engagement that immensely contributed towards the ushering of new democratic Gambia after two decades of kleptocracy. Marr leads Gambia Participates in conducting budget tracking and governance survey in The Gambia, which is used to mobilize citizens to use the data in order to hold government accountable and to frustrate the incidence of corruption in the public sector. 
His organization recently partnered with Transparency International where he led the project to shed light on victims of Yaya Jammeh's grand corruption who couldn't find a platform to make their voices heard.  His leadership has led to the admission of the video documentary of these victims as evidence at the ongoing Truth Reconciliation and Reparation Commission (TRRC) which was established to investigate gross human rights violations under the 22 years of Yaya Jammeh autocratic regime. This has impacted the lives of victims as many of them has said for decade without getting close to justice. 
Marr has trained 34 Gambian Parliamentarians on Anti-Corruption and has successfully lobbied for Parliamentarians to push for the tabling of the Gambia Anti-Corruption Bill. He has also trained several West African and East African youths on Anti-Corruption Work at the African Governance Architecture (AGA) forum in Dakar.  
His work has been recognized by the US State Department and thus, he was awarded as an IVLP Alumni.