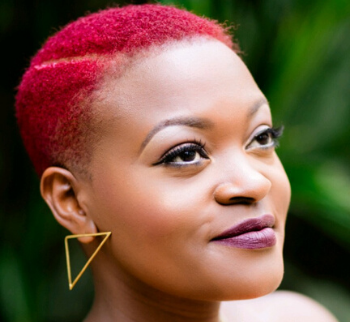 Wanjũhĩ Njoroge
Independent Audit Committee Africa
Wanjũhĩ Njoroge is the founder of People Planet Africa, an Enterprise involved in Sustainability and Inclusive Development that incorporates rural communities which constitute 70% of Africa's population. She has gained extensive experience working with rural communities and assisting government agencies and organizations to incorporate sustainability into their businesses thus increasing their positive impact and profit. Wanjũhĩ ran one of the biggest campaigns in 2018 dubbed #SaveOurForestsKE which led to a total ban on forest harvesting and policy
change. She has also helped set up two ICT centers and a library worth $10,000/-, in these rural areas which have greatly improved education and exposure for children who didn't previously go beyond primary school, children and communities who had never seen computers before. Her work has earned her the prestigious Top 40 under 40 Woman Award in Kenya.
She is a Vital Voices Fellow and sits on the Nyeri County National Government Affirmative Action Fund (NGAAF) committee representing Kieni Constituency which is 54% of the entire Nyeri County. She is also the youngest member on the committee representing close to 250.000 youth in the county. She was also part of the team implementing the Internet for All Project by the World Economic Forum targeting to connect 25 million people in the Northern Corridor. Wanjũhĩ is also sitting in Kenya Private Sector Alliance Youth and Gender Sub Sector Board. Wanjũhĩ was invited by H.E Antonio Gutiérrez, the United Nations Secretary-General, alongside Greta Thunberg
to offer key insights at the opening panel of the Climate Summit held in NY at UNGA 2019.