The Future Leaders Forum 2018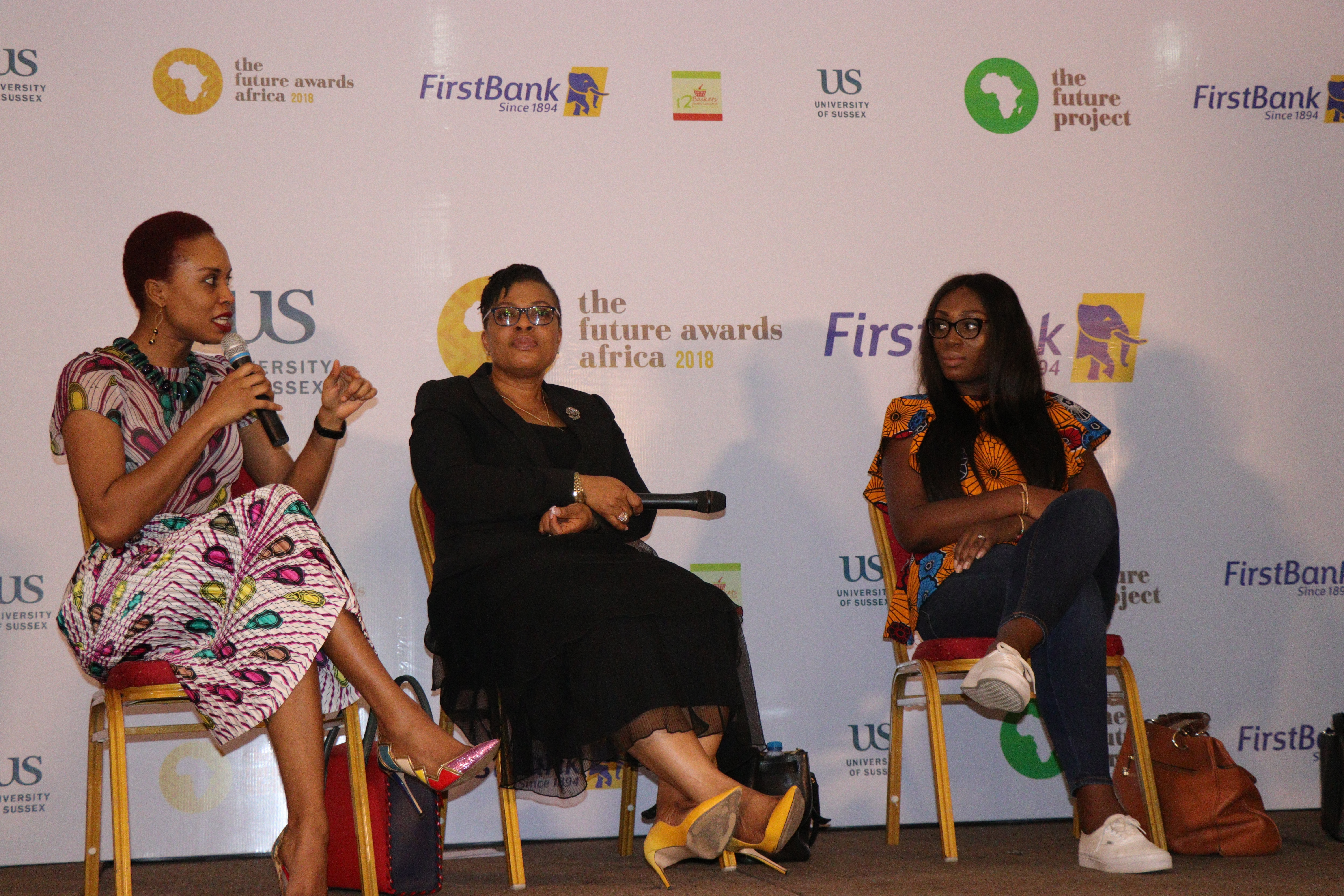 The Future Awards Africa in partnership with the University of Sussex, United Kingdom presents THE FUTURE LEADERS FORUM 2018. This forum is geared towards creating a platform to foster inter-generational dialogue and millennial collaboration supported by an academic community.
With an aim of promoting cross-sectoral interaction and cooperation among younger professionals and critical exchange of views between young and seasoned professionals, the event held on December 13, 2018. It affords young leaders from dynamic fields of social and economic development an unparalleled opportunity to build networks, gather insights about topical development themes and voice their generation's viewpoints on trends within the civil society, business and technology spaces– as applicable within the Nigerian context.
Sessions held include 'Stem Innovation Challenge' which had over 20 secondary schools with their top students pitching their scientific ideas that can solve societal issues, win various prizes.

The second session tagged 'Education And Tech In Nigeria' explored the  rapid changes in Nigerian tech industry and new possibilities to explore. For this session, panelists include: Olugbenga Agboola – CEO, Flutterwave, Ademulegun Olowojoba – CEO, CodeTutor, Akanji Abayomi – Co-Founder, Pass.ng.
The final session tagged 'Women In Leadership/C Suite' was moderated by Senior Associate, Statecraft Inc, Roqeebah Olaoniye and had Sinmisola Hughes-Obisesan – Creative Director, Leo Burnett; Mrs. Chinwe Bode-Akinwande – Head, International Market Coordination and Head, Brand Quality Assurance, First Bank of Nigeria Limited; Francesca Uriri – Head of Communications, West Africa, Uber, as panelists.
This forum was supported was First Bank of Nigeria, Plc.