#TFAA2017: WIZKID, DAVIDO, EROMO EGBEJULE… | HERE'S THE FULL LIST OF WINNERS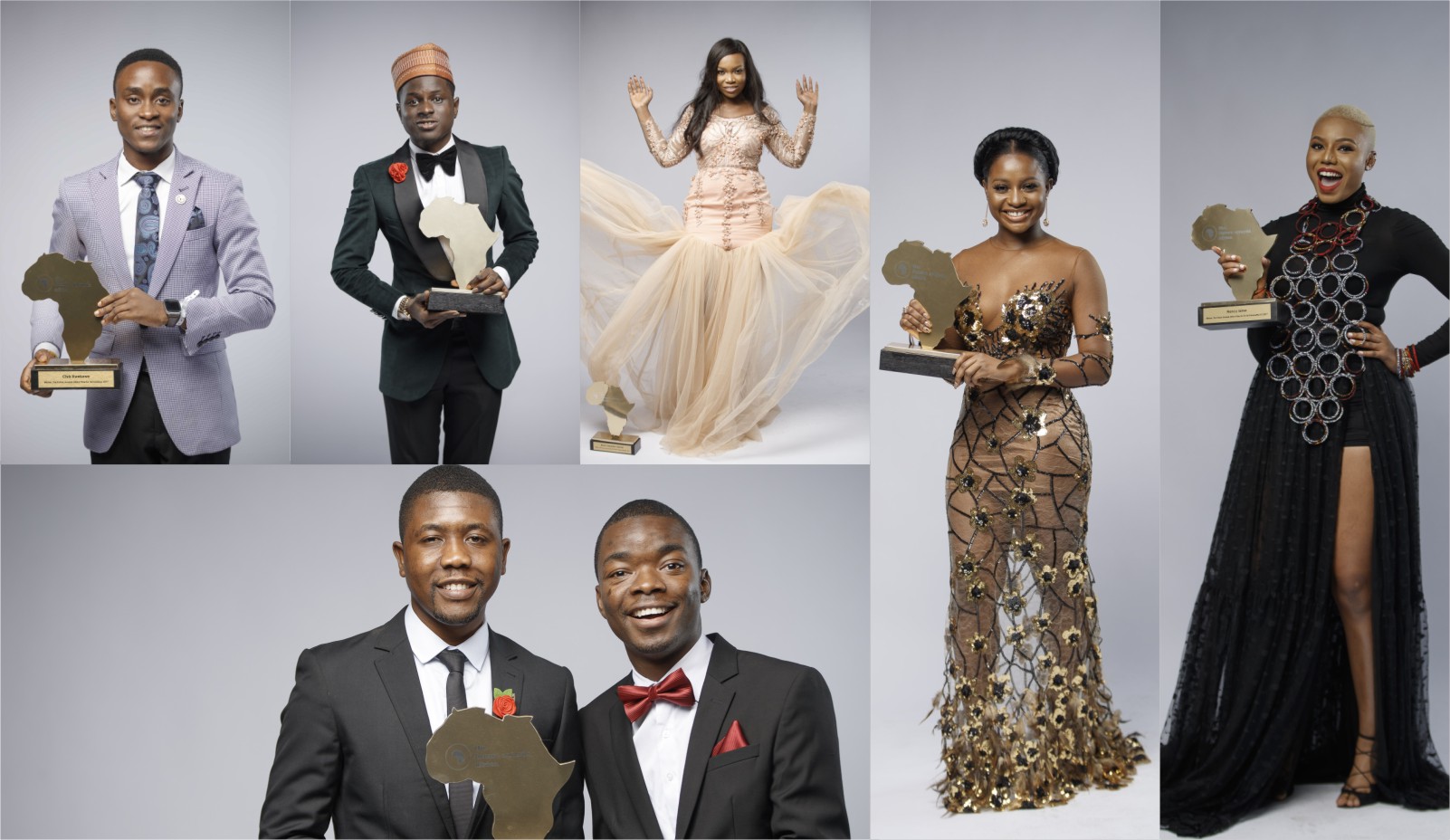 The 12th edition of The Future Awards 2017 held December 9, 2017, at the Federal Palace Hotel, Lagos.
With the mandate to celebrate and accelerate innovation among young Nigerians aged 18 – 31, TFAA acknowledges inspiring young people making a difference through social enterprise, social good, and creativity.
The hosts for the night were Adekunle Gold and Mimi Onalaja and, the keynote speech was given by Vice President Yemi Osinbajo.
See the full list below:
THE FUTURE AWARDS AFRICA PRIZE FOR PROFESSIONAL SERVICE
Olamide Bada (27)
THE FUTURE AWARDS AFRICA PRIZE FOR COMEDY
Otolorin Kehinde 'Kenny Blaq' Peter (25)
THE FUTURE AWARDS AFRICA PRIZE FOR ART & CULTURE
Ayobami Adebayo (29)
THE FUTURE AWARDS AFRICA PRIZE FOR EDUCATION; ENDOWED BY THE UNIVERSITY OF SUSSEX
Samson Abioye (late)/ Oluyemi Oluwaseun Imole / Akanji Abayomi Gideon (26/29/23)
THE FUTURE AWARDS AFRICA PRIZE FOR JOURNALISM
Winner: Eromo Egbejule (27)
THE EDWIN GEORGE PRIZE FOR PHOTOGRAPHY
Winner: Yagazie Eguare (30)
THE FUTURE AWARDS AFRICA PRIZE FOR ADVOCACY
Winner: Ayodeji Osowobi (27)
THE FUTURE AWARDS AFRICA PRIZE FOR NEW MEDIA
Winner: Femi 'Kraks' Bakre (24)
FUTURE AWARDS AFRICA PRIZE FOR ACTING
Winner: Sambasa Nzeribe (29)
THE FUTURE AWARDS AFRICA PRIZE IN PUBLIC SERVICE
Winner: Dada Olabisi Mary (29)
THE FUTURE AWARDS AFRICA PRIZE FOR TECHNOLOGY
Winner: Chris Kwekowe (24)
THE FUTURE AWARDS AFRICA PRIZE FOR AGRICULTURE
Winner: Adetola Adeleke (31)
THE FUTURE AWARDS AFRICA PRIZE FOR BEAUTY
Winner: Anita 'Brows' Adetoye (26)
THE FUTURE AWARDS AFRICA PRIZE FOR FASHION AND DESIGN
Winner: Bisola 'Ladybiba' Adeniyi (25)
THE FUTURE AWARDS AFRICA PRIZE FOR MEDIA ENTERPRISE
Winner: Timilehin Bello (25)
THE FUTURE AWARDS AFRICA PRIZE IN SPORTS
Winner: Anthony Joshua (28)
THE FUTURE AWARDS AFRICA PRIZE FOR ON AIR PERSONALITY (VISUAL)
Winner: Nancy Isime (25)
THE FUTURE AWARDS AFRICA PRIZE FOR ON AIR PERSONALITY (AUDIO)
Winner: Tisan Jeremiah Bako (31)
THE FUTURE AWARDS AFRICA PRIZE FOR MUSIC
Winner: Davido (25)
THE FUTURE AWARDS AFRICA PRIZE FOR BUSINESS
Winner: Bisola Borha (31)
THE FUTURE AWARDS AFRICA PRIZE FOR YOUNG PERSON OF THE YEAR
Winner: Ayodeji 'Wizkid' Balogun (27)
Follow @tfaafrica on Twitter