The Future Awards Africa 2015 Nominees Profiles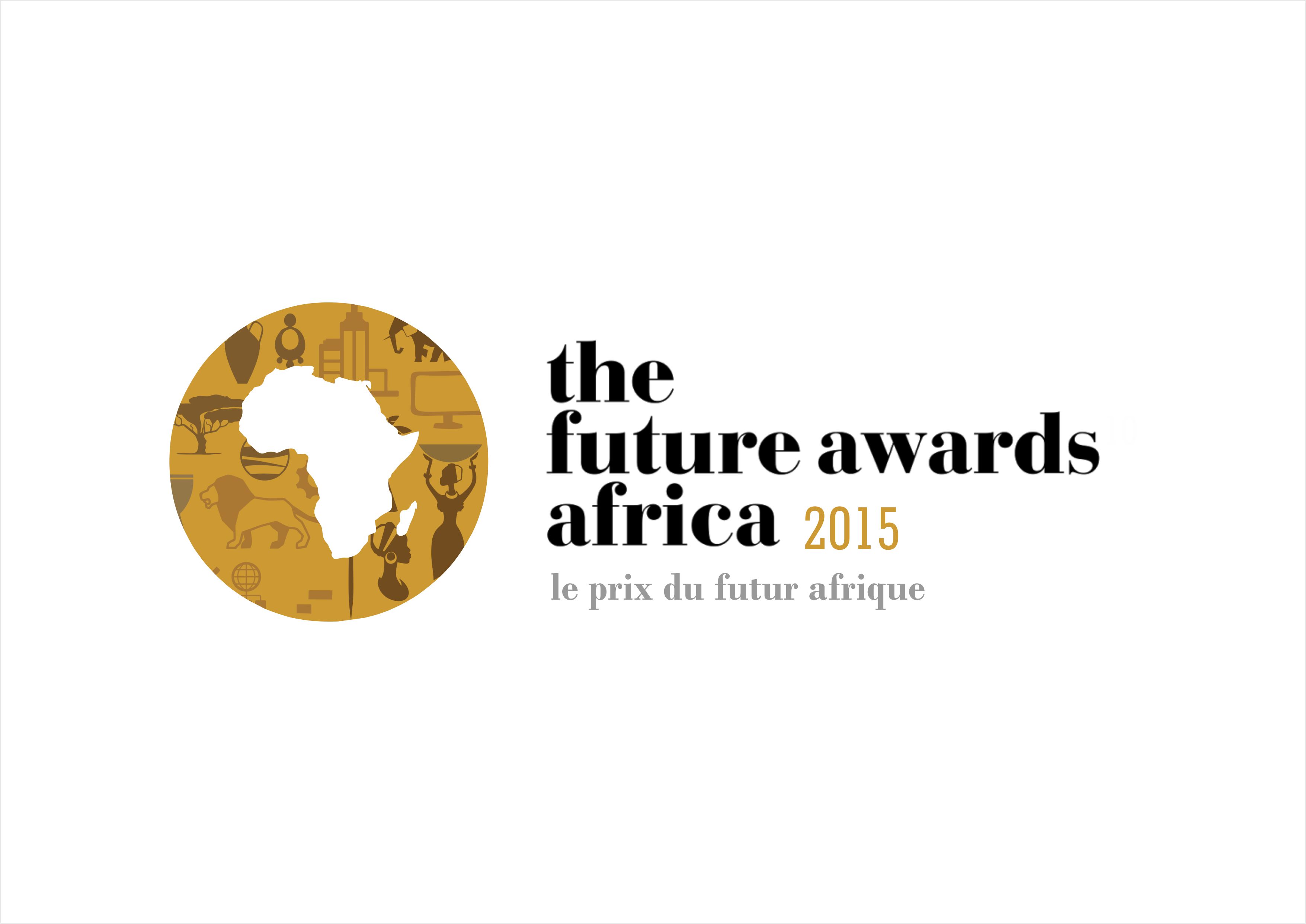 AWARD CATEGORY:  The Tony O. Elumelu Prize in Business
Samuel Malinga's team has developed a mechanism to address the entire faecal sludge management chain. They have developed a new modular latrine called DuraSan (made up of durable, interlocking, precast concrete blocks), a low-cost pit emptying pump called a Rammer, primary transportation devices (Grappler, handcart & Shlifter), and a Decentralized Faecal Sludge Treatment System (DFSTS).
The modular toilet is usually constructed in 2-3 days depending on the number of stances. It is long-lasting, and avoids the common problems of other latrines arising from poor workmanship, delays by masons and over-charging. The Rammer makes it possible for full pits (both lined and unlined) in informal settlements to be emptied in an acceptable sanitary manner.
The DFSTS is made up of rota-mould plastic tanks for treatment of faecal sludge in areas lacking treatment plants. Together, this suite of technologies provides affordable quality sanitation services to different communities / individuals, improving hygiene and reducing faecal-related diseases.
Malinga was shortlisted for the Africa Prize for Engineering Innovation and in Kampala, other entrepreneurs have entered into the pit emptying business using the technology pioneered by Malinga and his team.
Kasope Ladipo-Ajai – 28, Nigeria
OmoAlata is a Nigerian food service brand focused on the production and sale of hygienically processed and packaged local Nigerian spice & pepper. Since Kasope started the business in 2012, OmoAlata uses only farm fresh peppers in preparation of all its pepper mix. This mix does not contain any food coloring or artificial preservatives and it is packed under hygienic conditions with a strict quality assurance policy. The product is registered by The National Agency for Food and Drug Administration and Control (NAFDAC).
In 2015, Kasope Ladipo-Ajai emerged winner of the She Leads Africa 2015 Pitch Competition as Nigeria's first NAFDAC approved 100% organic packaged blended peppermix.
Evans Wadongo invented the first African designed solar lamp, Mwangabora at 19 years, and later formed a social enterprise, Sustainable Development for All, through which he has created direct impact to over 300,000 people. He then set up GreenWize Energy Ltd that is designing and developing cutting edge renewable energy solutions, made by Africans for Africa.
GreenWize Energy Limited is an innovative and fast growing for profit energy social enterprise based in Sub Saharan Africa. GreenWize seeks to introduce innovative green energy products and solutions that beat competitors in the African market on originality, pricing, reliability in performance, ease of use, customization, and excellent support services. This for-profit venture builds upon the successful non-profit social entrepreneurship venture being implemented by Sustainable Development for All (SDfA), also founded by Evans Wadongo.
Wadongo has received global recognition including Outstanding Social Entrepreneur in Africa and CNN Hero, among others. He was also named by UK Esquire Magazine among the 20 men who will shape the next 20 years. Evans is also an angel investor in new innovative ideas by young people, helping create the next generation of African innovators and entrepreneurs.
Ugandan Titus Mawano is the 24-year-old entrepreneur behind Ffene, an award-winning business management platform for African small and medium enterprises (SMEs) that assists with accounting, customer and inventory management.
Ffene is a business platform designed to improve efficiency in African, and global businesses. It aims to provide a powerful low cost solution to facilitate various business processes. Currently, users can manage customer relations, product inventory, expenses, sales/invoicing and access relevant business analytics. As a web based platform, this data is available anywhere in the world at any time. In order to provide deeper customization, apps are planned to enable industry specific functionality.
Ffene is somewhat of a one stop shop for SME's who desire to be more organized and keep up with Technology developments. Ffene presently serves about 600 companies and the software runs on both desktop and mobile devices.
Jivraj, a 27 year-old third generation Asian-Ugandan entrepreneur is unarguably one of Africa's most successful young entrepreneurs. He is the founder and CEO of  Royal Electronics, a $15 million (annual revenues) Ugandan company that assembles and distributes electronic home appliances such as Television sets, radios, speakers, and DVD players.
Jivraj was born into one of Uganda's most legendary business dynasties. His grandfather, Merali Jivraj, was one of the richest and most influential businessmen in the pre-Idi Amin era, with extensive interests in mining and agribusiness in western Uganda.
But in 1972, the Jivraj family lost almost everything when the Ugandan President at the time, Idi Amin, expelled all Asians and Ugandans of Asian descent in an ethnic cleansing and Jivraj had to build his fortune almost from scratch.
He owns a real estate firm which is developing high-end residential apartments in two of Kampala's toniest residential areas, and he is setting up a battery manufacturing plant in the country of Burundi, in Southeast Africa.
AWARD CATERGORY: The Future Awards Africa Prize in Public Service
In her capacity as open data manager of the Edo state open data portal, Nkechi Okwuone has been one of the fore runners of transparency and citizen participation in governance and economic development.
Apart from managing the release of data for public use, the previous TFAA nominee also champions a foremost community, Sabihub where she encourages and trains entrepreneurs, CSOs, NGOs and journalists to use open data to solve social problems.
Currently, she is a 2015 School of Data Fellow in Nigeria, an initiative of Open Knowledge that works to empower civil society organizations, journalists and citizens with the skills they need to use data effectively. She is known to regularly organize data literacy events for non-state actors in collaboration with school of data and Sabihub to hold data awareness and engagement sessions with CSOs, entrepreneurs and Journalists within Nigeria and Africa.
She has trained over 120 CSOs, journalists, government officials and entrepreneurs in 2015 (within and outside Nigeria) on using open data for economic development and currently mentors 2 civic engagement startups in Edo state- Eco-future and Open data companion.
She is a member of the highly esteemed open data Institute – Open Data Leaders Network (ODLN), 2015
Obiefule Iroabueke – 30, Nigeria
Obiefule Iroabueke is currently an Assistant General Manager (Business Development and Investment) at the Nigerian Airspace Management Agency (NAMA). Iroabueke returned to Nigeria from a stint at HSBC Bank Plc in the United Kingdom.
He was employed as Special Assistant (Financial Strategy) to the Hon. Minister of Aviation where he worked in several committees and initiated various developmental projects within the Nigerian Aviation Industry.
One of his notable achievements would be the success he achieved while working as a Special Assistant to the Honourable Minister of Aviation, where he was responsible for the Airport Cargo Terminal Project Initiative (Perishable Cargo Initiative) which focused on rural development especially in the area of empowering women and youths through agricultural (perishable) export. The initiative received wide applaud and recognition and a presidential endorsement.
The Perishable Cargo Project aimed to develop access roads, provide technological development, expedite rural access to international markets as well as also assist in the establishment of market-oriented infrastructure.
Iroabueke was responsible for general research, idea development, policy documents, business modelling, financial consultation and process refinement.
Emmanuel N. B. Flomo – 27, Liberia
Emmanuel Flomo is a member of the President's Young Professional Program, the flagship program of the Liberian President, Madame Ellen Johnson Sirleaf, a youth capacity and public service program.
He was selected by the President based on his accomplishment at the Cuttington University while serving as a student leader. Flomo was assigned to the Ministry of Finance & Development Planning as a Budget Analyst working in the Economic Services Sector. In that department,   he   worked   on   preparing   budget   for   other   ministries   and   agencies   in Government, work plans, spending plans and managing the execution of the budgets.
Based on his performance, Flomo was appointed by the Finance Minister of Liberia as Budget Director for the Ministry of Commerce & Industry to help in their formulation and preparation of the ministry's budget while also providing guidance on the execution.
In April 2015, he was honored by the President of the Republic of Liberia for his outstanding performance at the Ministry of Finance & Development Planning.
Besides serving in the Government or in Public Service, Flomo was elected in February 2015 as the Vice President for International Affairs of the Liberia National Student Union (LINSU), the umbrella organization for all students in Liberia.
Lefatshe Anna Moagi – 30, South Africa
Lefatshe Anna Moagi is a Lecturer at University of South Africa teaching a International Relations and Honors course to First/Second year students.
As part of her work with the WIPHOLD-Brigalia Bam Chair in Electoral Democracy, housed in UNISA's political science department, Moagi, in 2014 co-authored the book South Africa: Twenty Years Into Democracy – The March to the 2014 Elections.
The book provides perspectives on the political climate in South Africa in the wake of the country's 2014 elections and its impending celebration of twenty years of post-apartheid democracy. She was also a key organiser of UNISA's Election Observer Mission which deployed election observers throughout Gauteng during the 2014 national and provincial elections, promoting the university's commitment to electoral democratic participation in South Africa.
Johnson is the National Chairman, The National Alliance (TNA); and in year 2013, was nominated as a Member of Parliament of the National Assembly of Republic of Kenya
In 2015, he sponsored the following bills in favor of the Kenyan youth – National Youth Employment Authority Bill which will establish job centers in all the 47 counties. It is charged with facilitating increased employment and internship with an emphasis to the youth and creating job centers across the country for registration and continuous job skills training.
The Performing Arts Funds Bill which will lead to the establishment of an Arts Fund to help upcoming artists, and the Public Procurement and Disposal Bill which will push to legalize the implementation of the presidential declaration that 30 per cent of public procurement should go to the youth.
With his infectious zeal, Johnson's fight is for the creation of avenues and structures that will enable the youth to harness their potential.